With the crypto bear market in full effect, many projects are on a fire sale, making it an excellent buy opportunity. Metaverse and NFT projects continue to build and expand their ecosystems despite the lack of profits in preparation for the next bull run. As Pokemon is one of crypto's all-time favorite games, quite a few projects exist that are themed after the famous monster hunter. Today we look at our pick of the top three Pokemon-inspired Metaverse crypto coins with a market cap below $2 million to watch in June 2022, ordered by the current market capitalization, lowest to highest.
3. Revomon (REVO) – $1.7 million
Launching in April 2021, Revomon (REVO) is one of the leading Pokemon-inspired Metaverse VR and NFT projects. The best part about Revomon is that users can currently explore its digital world via a compatible VR headset like the Oculus Quest.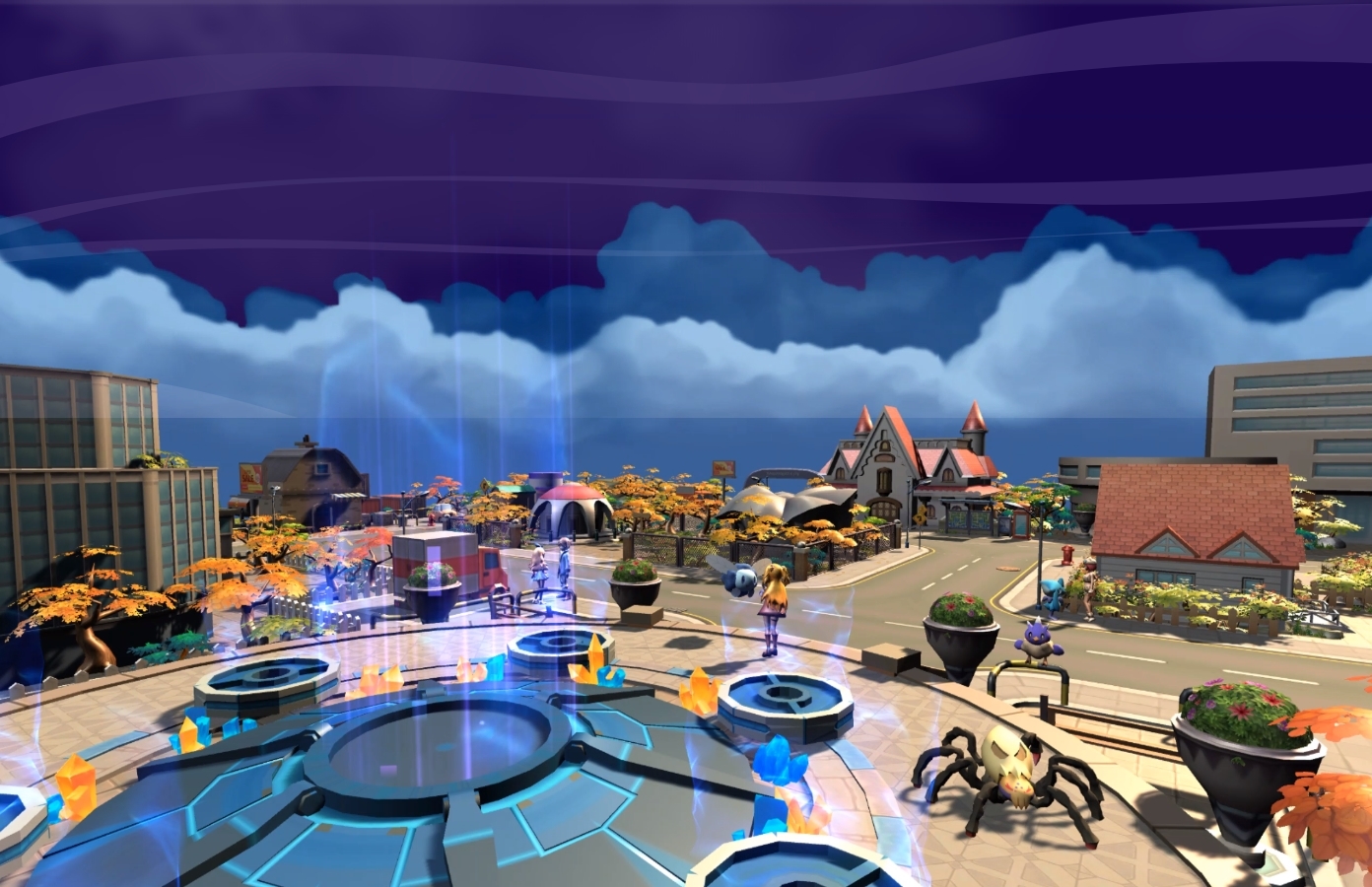 Revomon features a robust monster hunter enabling users to hunt for Revomons. The game's concept is similar to Pokemon's monster hunter integrating the popular play-to-earn model into its platform.
The game is built with Unity and features a colorful Metaverse similar to Steam's VR Chat. Users can interact with others, hunt for monsters, and explore the Revomon world.
In addition, Revomon includes a dApp with numerous features, including a finance dashboard for staking rewards, DAO governance, and NFT marketplace, etc. We recommend checking out Revomon's dApp by connecting with a Web3 compatible wallet like MetaMask and setting it to the correct chain.
With the current market capitalization of $1.7 million, Revomon (REVO) is a highly undervalued project. The current unit price of $0.069 for its REVO token makes it a must-watch in June 2022.
The primary utility asset for Revomon is REVO, featuring both BEP-20 BNB Chain and ERC-20 Ethereum versions. REVO's utilities include buying items, receiving staking rewards, etc.
You can buy REVO on PancakeSwap, Uniswap, XT.COM, CoinTiger, BKEX, Gate.io, etc.
2. Blockchain Monster Hunt (BCMC) – $1.8 million
Launching in October 2021, Blockchain Monster Hunt (BCMC) is another underrated Pokemon-inspired Metaverse crypto project with a focus on its NFT economy. It features exceptionally well-designed colorful NFTs, each with unique attributes and stats.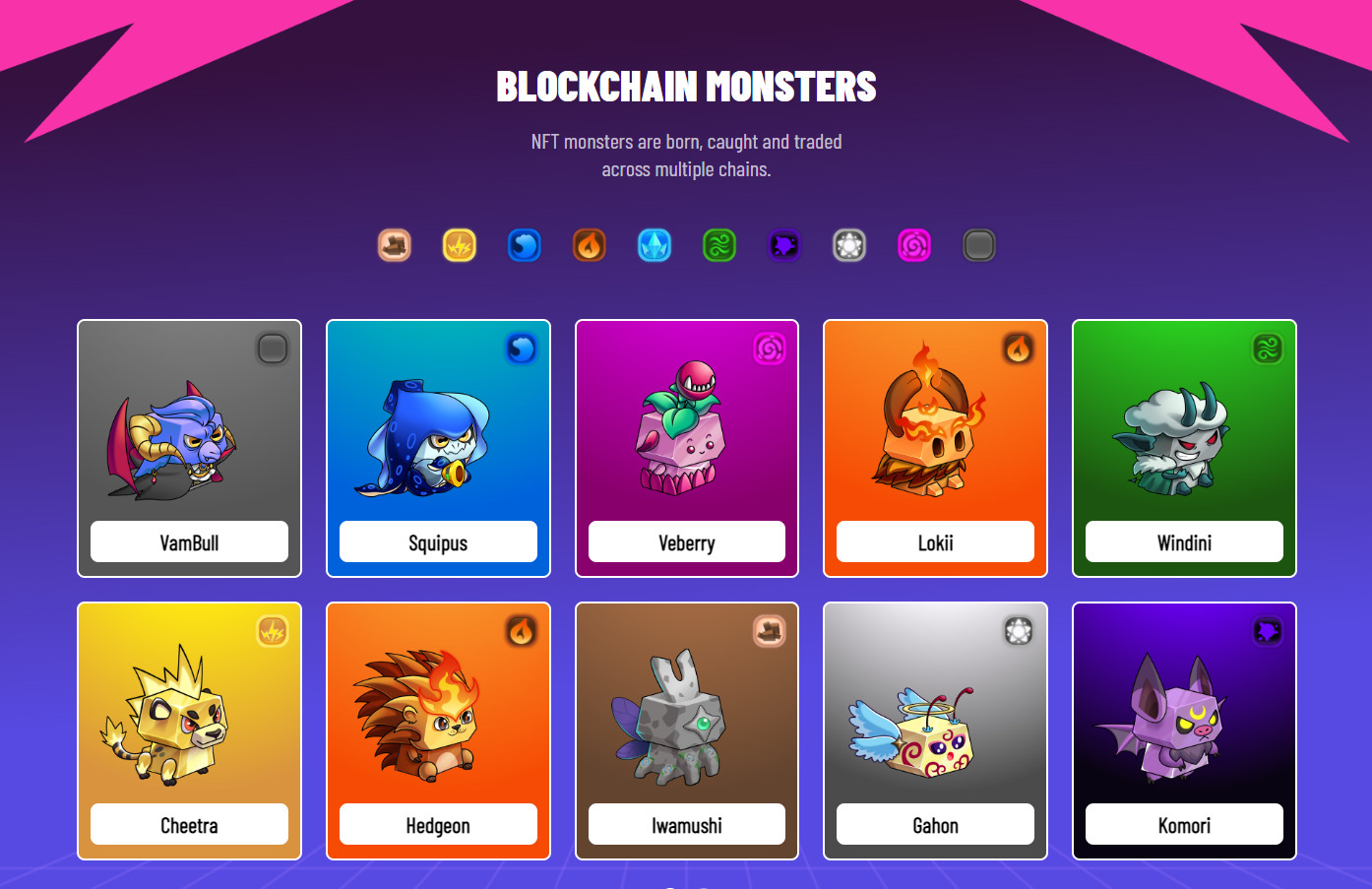 Blockchain Monster Hunt bears similarities with the popular Pokemon GO app, and if you're a fan of Pokemon and similar collectible-themed games, we recommend checking out Blockchain Monster Hunt.
With the current market capitalization of $1.7 million, BCMC is highly undervalued. In addition, it features an incredibly high 24-hour trading volume of over $430 million, signaling the project's tremendous long-term potential and community support.
Like Revomon, Blockchain Monster Hunt incorporates the play-to-earn model into its game, facilitating activities for players. The native token on the platform is BCMC, a utility and governance asset enabling the Blockchain Monster Hunt economy. BCMC is an ERC-20 Ethereum-based token also featuring a BEP-20 BNB Chain and Polygon versions.
You can buy BCMC on Uniswap, PancakeSwap, Gate.io, Hoo, MEXC, ApeSwap (BSC), etc.
1. Elemon (ELMON) – $1.9 million
Launched in November 2021, Elemon (ELMON) is another highly undervalued Pokemon-inspired Metaverse crypto and NFT project built on the BNB chain. Elemon's game involves users collecting NFT-based monsters called Elemons, enabling various activities like PVP battles, taking on bosses, IDLE campaigns, etc.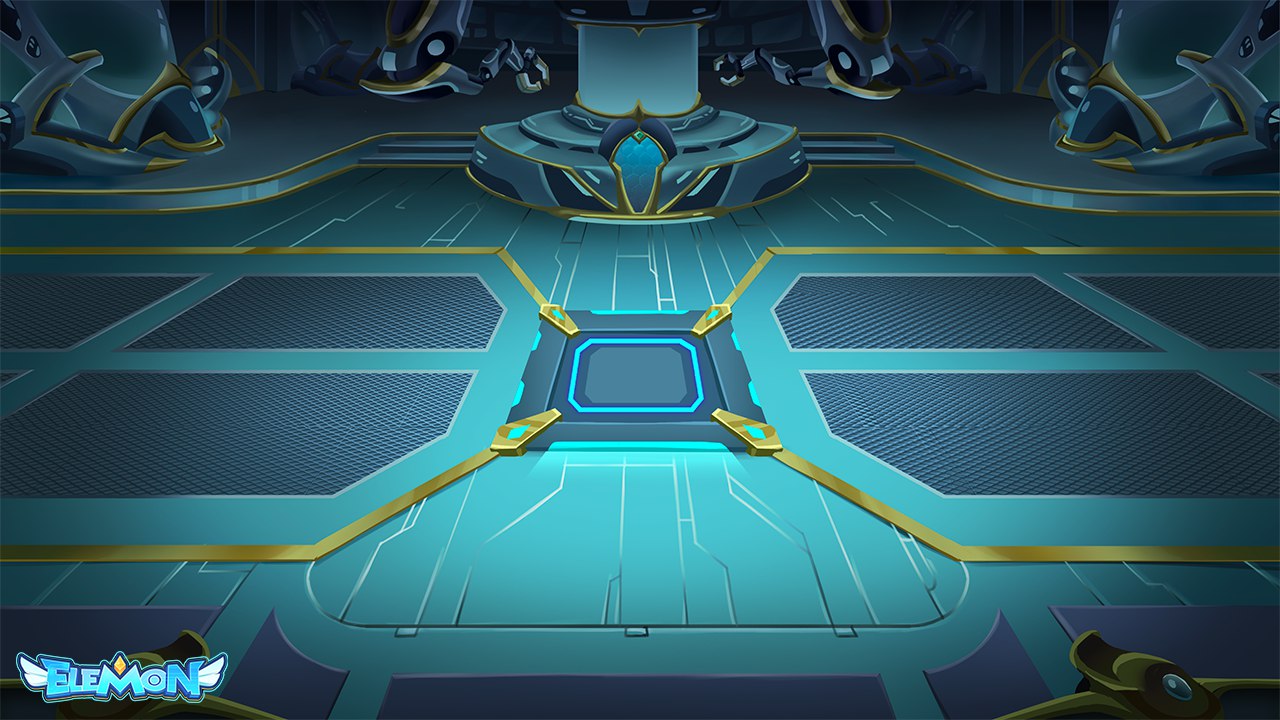 In addition, Elemon allows users to buy equipment specifically for each Elemon, upgrading its stats and power. The game assigns quests for each player, including unique side quests, daily quests, etc.
Moreover, Elemon features a robust SHOP enabling players to purchase items to upgrade their characters' gear and their Elemons. Last but not least, players can also conduct mutations and evolve their Elemons, similar to the way traditional Pokemons can evolve.
The primary utility asset for the project is ELMON, a BEP-20 token. ELMON can be utilized for payment, can be received as rewards, etc.
In recent news, Elemon managed to secure a strategic partnership with Corsair, a leading Esports and gaming company most known for their high-quality power supply that most custom-built PCs feature.
With a current valuation shy of $2 million, ELMON is a must-watch in June 2022 as the team continues to build and expand its ecosystem.
You can purchase ELMON on Decoin, Bitget, PancakeSwap, MDEX (BSC), etc.
Disclosure: This is not trading or investment advice. Always do your research before buying any Metaverse crypto coin or investing in any NFT project.
Follow us on Twitter @themerklehash to stay updated with the latest Crypto, NFT, and Metaverse news!
The post Top 3 Pokemon-inspired Metaverse Crypto Coins Below $2 Million Market Cap (June 2022) appeared first on The Merkle News.
Sign up for email alerts on the top news and ICOs.
Link to source