With Bitcoin and Ethereum struggling to hold current support levels, Terra Luna continues to trade sideways, down 10% in the past 24 hours but hovering above the $6 support level. More applications are starting to emerge on the new chain with the latest Terraswap decentralized exchange going live on Terra 2.0, enabling users to provide liquidity and start swapping LUNA tokens.
Terra Luna Price Finds Support
Even with BTC and ETH struggling to hold current support levels, Terra 2.0 (LUNA) found new support at the $6 level. Its current market capitalization remains above $1.3 billion with a healthy 24-hour trading volume of $740 million.
As most of the Airdrops for the new token are already complete, the market can expect a decline in trading volume and, more explicitly, selling pressure for the new token.
This means that when Bitcoin and Ethereum show bullish momentum, Terra 2.0 (LUNA) will most likely attempt to breach the $10 level once again, as it had on May 30th when it peaked at $11.
Terra 2.0 (LUNA) Ecosystem Continues Growth
Terra 2.0 is moving fast, and today several exchanges and platforms announced support for the new chain and new features.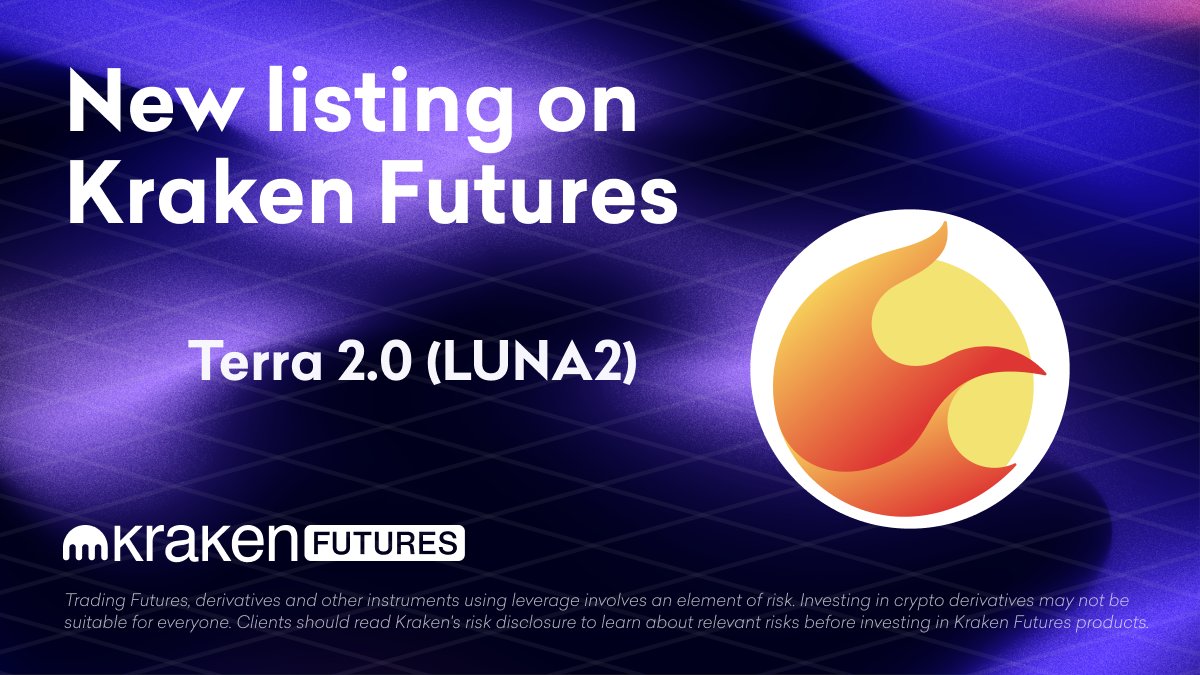 Kraken announced LUNA2 futures contracts, which provide exposure for users to the cryptocurrency without having to own the underlying asset.
Stader Labs, a non-custodial smart contract-based staking platform, announced LunaX staking is going live, which will enable users to earn auto-compounded staking rewards and soon leverage LunaX DeFi utilities for Terra 2.0 with additional yield opportunities.
Moreover, another flagship Decentralized Exchange on Terra 2.0 announced a strategic partnership with Leap Wallet to provide in-wallet swaps in Leap powered by Phoenix, supporting the new chain.
Last but not least, the top Decentralized Exchange on Terra, Terraswap, is going live on Terra 2.0 and saw many projects listed. Users can also provide liquidity to the platform and start to earn LP tokens with their LUNA.
The Future Is Bright for Terra 2.0
The Terra 2.0 ecosystem is growing fast. Each day more and more services are joining the new chain and adding support for the new token. It's incredible to see the speed at which Terra 2.0 is expanding and the number of services added to the platform daily.
As LUNA is starting to stabilize and users sell off their Airdropped tokens, now could be an excellent opportunity to begin accumulating LUNA for those looking to bet on its long-term success. However, it's worth noting that LUNA's current valuation of $1.2 billion is relatively high. It might be good to wait before the token drops below the $4-5 levels to buy into the market.
Especially given that Bitcoin and Ethereum are still in a bear market, the bearish pressure could quickly push LUNA below the $1 billion market capitalization.
One thing is clear, the community behind LUNA is exceptional, and there is plenty of utility and opportunity for LUNA to continue its growth. Its long-term potential is tremendous, and the token is a must-watch in June 2022.
Disclosure: This is not trading or investment advice. Always do your research before buying any cryptocurrency.
Follow us on Twitter @themerklehash to stay updated with the latest Metaverse news!
The post Terra Luna 2.0 Price Hovers at the $6 Level, Terraswap Live on New Chain appeared first on The Merkle News.
Sign up for email alerts on the top news and ICOs.
Link to source